Guardian Pharmacy of SWFL welcomes Meena Rayavarapu as a new member of our Billing Team.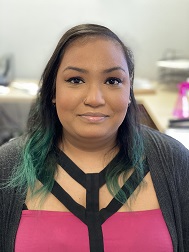 Though she was born in Maryland, Meena has been a Florida resident since 1990.
She attended the University of South Florida and Southwestern State College where she received an associate degree in general education.
Not long into her career, an opportunity became available with Advent Health Home Care where she worked for four and a half years. While there, she learned everything she could about home health billing, including medical billing, insurance verification and authorizations.
She has since embarked on a journey to pharmaceutical billing and is in process of learning the trade with our SWFL Guardian family.
In her free time, Meena loves to paint, cook and do yoga.
Guardian of SWFL is a great fit for Meena. She has an engaging personality yet calming presence which meshes  well with our residents and facilities.